I made a new wallpaper. And because I liked the colors, I also made a new layout out of it.
LIVE PREVIEW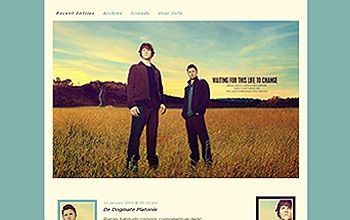 CODE
You can download the code
HERE
as zip-file
(includes the header and the icons)



HEADER


You can use this or your own header. The wide of this is 750 px.
If you use my header please upload it to your own account and change the link in your stylesheet.
ICONS


WALLPAPER


1024 x 768 / 1280 x 800
INSTRUCTIONS
GO TO: Manage Accounts --> Customize Journal

GO TO: Select a new theme
- Type in the search box
Flexible Squares



GO TO: Customize your Theme

GO TO: Custom CSS Code

MAKE SURE: You

disable



-
Use Layouts Stylesheet(s)- Use Layouts Stylesheet(s) when including custom external stylesheet- Use External Stylesheets
NOW: Copy and paste the CSS Code into the box
HIT: Save changes
| | |
| --- | --- |
| | Current Mood good |