Hey @ all my friends!!!
Seems like the world got me back! Well... at least my muse came back to me and kicked my ass! *gg*
And that happened because I have a new passion:
TWILIGHT
!
(I blame the Supernatural hiatus for this *gg*)
I got the first book at Christmas - and I couldn't stop reading! Then I bought the second book and now the 3. book is already waiting for me. :o) I'm totally in love with Edward and Bella. That's why my muse forced me to make some Twilight icons.
And because my muse totally sucks when it comes to the "text" part, I asked my beloved friend and personal lyricist
tattoo_kink
to help me. Thanks so much for your help sweetheart! *smooches*
TEASER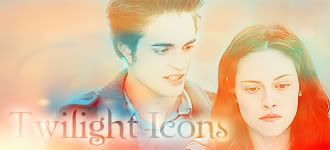 001
002
003
004
005
006
007
008
009
010
011
012
013
014
015
016
017
018
019
020
021
022
023
024
025
026
027
028
029
030
031
032
033
034
035
036
037
038
039
| | |
| --- | --- |
| | Current Mood happy |