It's Wincest-time again. ;o)
ckll
asked me weeks ago, if I could make a wincest manip out of
THIS
picture.
Well... why not - this is what I thought first. But after spending weeks searching for a matching Sam/Jared head this manip began to drive me crazy!!!
Finally I have something to present! *gg*
Usually I don't post a pic which I made by request. But
ckll
was so kind and told me, that she wants to share it. And so I made a wallpaper and some icons out of it.
TEASER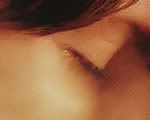 BEWARE - IT'S WINCEST!!!!
PASSION
001
002
003
004
005
006
007
008
009
| | |
| --- | --- |
| | Current Mood stressed |