Well, I already got my ticket to hell, when I made my last Wincest-kiss-gifs. So I think I could make one more. *gg*

TEASER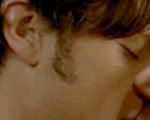 BEWARE: IT'S WINCEST!!!


SIDEBAR PICTURES

ICONS

001
002
003


004
005
006


007
008
009


Thanks so much for all the awesome comments on my last post. I'm sorry that I had not the time to answer all of them yet. But I promise, I will answer every single comment as soon as possible!!!
EDIT
I made a few more