Okay... I'm weak!
I wanted to post this tomorrow. But I've decided to show it now, 'cause I'm not sure if I'm free to post it then.
So here is my new SPN-Layout.
TEASER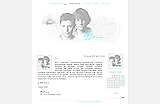 STYLE: S2 Flexible Squares



PREVIEW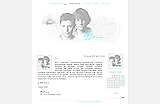 CODE
HEADER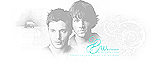 You can use this or your own header. The wide of this is
750 px.
If you use my header you can also keep the link. I uploaded it to my photobucket account. You can also upload it to your own account and change the link in your stylesheet.
ICON


Thanks sooo much to
anja25ive
and
artphilia
who helped me finding that little mistake which has driven me crazy! *gg*
I also made a non fandom verion. You can see this at my lj
Winged Muse
(friends only - sorry) and at
poisonedlayouts
.
Sorry to
eiskalt_herz
for using your icon. It fit's so well to this post! *gg*
INSTRUCTIONS


GO TO: Manage Accounts --> Customize Journal



GO TO: Select a new theme


- Type in the search box
Flexible Squares


GO TO: Customize your Theme



GO TO: Custom CSS Code



MAKE SURE: You disable


-
Use Layouts Stylesheet(s)- Use Layouts Stylesheet(s) when including custom external stylesheet

- Use External Stylesheets


NOW: Copy and paste the CSS Code into the box



HIT: Save changes
| | |
| --- | --- |
| | Current Mood bouncy |