I was asked if I create tuts. The answer is no - not really!
But I try to make my first one now. :o)
Who wants to learn how to make this lightning effect?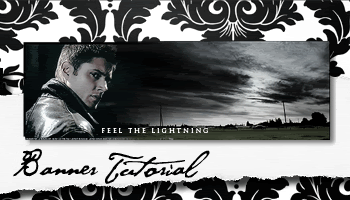 BTW: I'm using Photoshop CS2
First of all make a basic-picture. I created that one:

Now we create a new layer an put a lightning brush on it. I got my brushes from
Scully7491
Make that layer invisible (click on the eye on the left side of your layers-bar) and create a new one. Put a secont lightning brush on it and make this also invisible.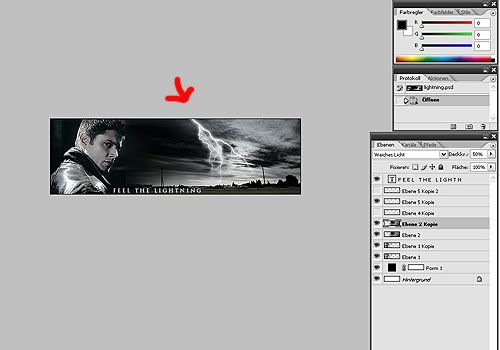 I like this animation with 3 lightnings. But that is a matter of taste. If you also like 3, create a new layer again and put another lightning brush on it.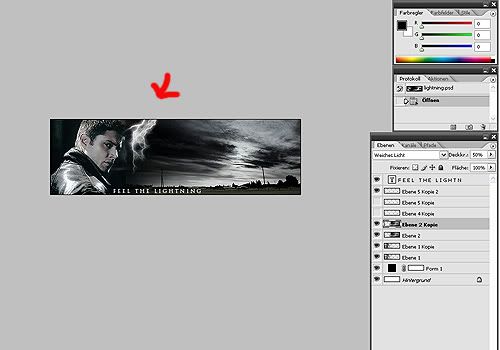 Now the magic begins. Open your Animation program. I use the PS animation program (just click at WINDOW - ANIMATION)
Be sure that only your basic-pic is visible. Change the time of the first frame to 0,5 (click on the little arrow on the right side).
Step 1:
Now create a new frame (the little sheet-of-paper-button on the right side of your animation-bar)
Make your first lightning layer visible and change the time of the frame to "no delay".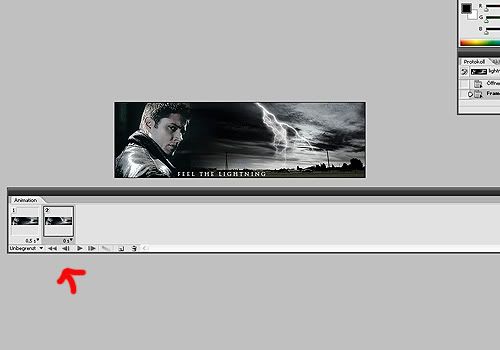 Step 2:
Create again a new frame and make the lightning layer invisible. Change the time of the frame to "no delay" again.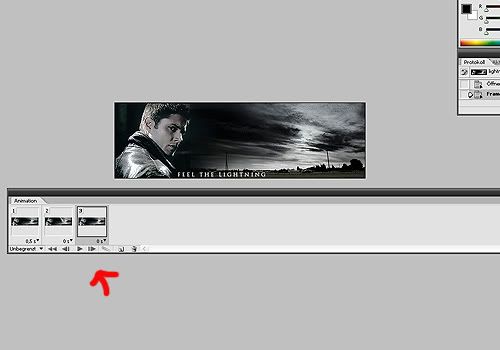 Step 3:
Let's create a new frame again. Make your lightning layer visible and set the time on 0,2.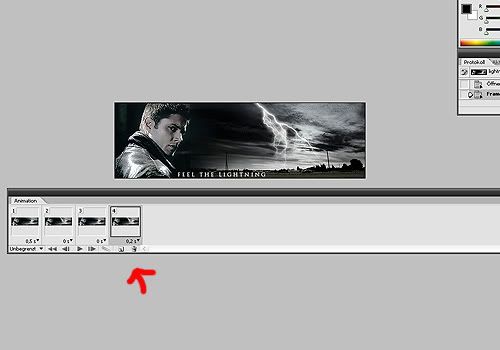 Step 4:
And again: Create a new layer. Make the lightning brush invisible and set the time to 0,2.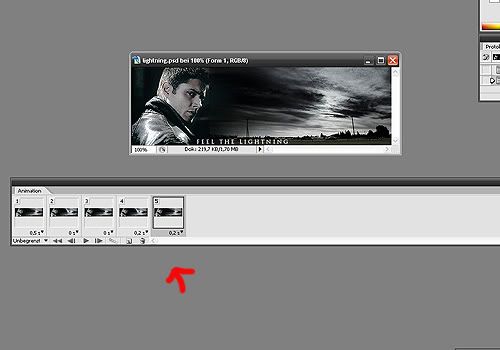 Step 5:
Now go back to your 4. frame and click on the little-bubble-button on your animation bar.
A new window will be opened. If it's not already given click at "next frame" and change the framenumbers to 3. You can see what I mean at the next picture.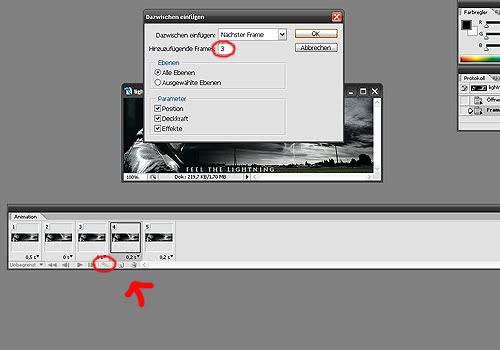 Step 6:
Now we got 3 more frames between the 3. and the 4. one. Change the time of the 3 new frames to "no delay". And now you have finished the first lightning.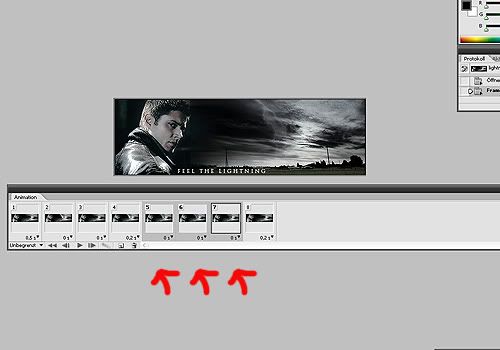 Repeat step 1 - 6 with your other 2 lighting frames. You can change the time of frame 14 to 0,5 or whatever you want. This makes the effect looking more natural.
At the end you have a lot of frames like in this picture: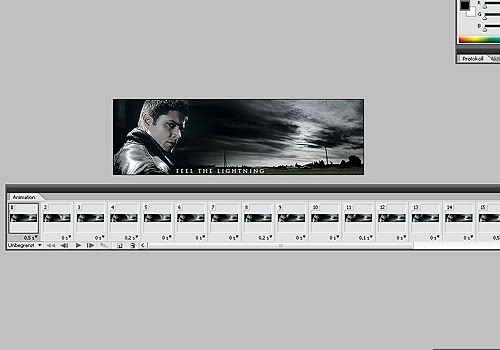 But that's okay! It should look like this! ;o)
Maybe you create just one lightning when you try this tut the first time. If you do, you're finished with step 6.
Just save your file "for web" so it creates an animation. And you're done!
Hope it was helpful - and understandable!!
Would really love to see your results! :o)
| | |
| --- | --- |
| | Current Mood excited |