I know I'm very late, but: HAPPY NEW YEAR to all my friends!
I spent the whole Holidays with my family and it was really great. Then I got sick (tonsillitis) and I still am. But I feel much better and I wanna thank all my lovely friends who wrote me such wonderful Christmas cards. I love every single one! Thank you so much!!

Thanks a lot to my Secret Santa for my gorgeous gifts! And thanks so much to
tinkabell007 for telling her how much I appreciated her package! *hugs*

I'm sure a lot of people know Jareds movie "Christmas Cottage". I'm so in love with this movie. First of all: Jared looks just super hot and super sweet in it. Second: he plays a painter. And not just any painter. It's the story of Thomas Kinkade - the Painter of light. I love his paintings! And last but not least: Peter O'Toole!
So I made a few icons and maybe some of you will enjoy them.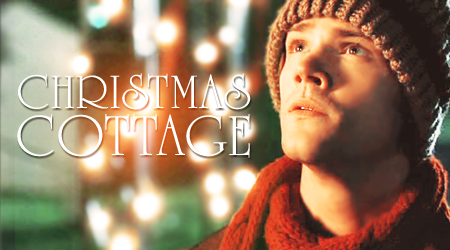 001
002
003
004
005
006
007
008
009
010
011
012
And I made some non fandom winter icons @
marys_angel
TEASER


You can see the rest HERE